Repair, service and maintenance on 4WD vehicles
Complete repairs for Axle / CV Joint Repair (FWD, AWD & Some Import RWD)
Battery Replacement / Install
Belt inspection and replacement, Hose inspection and replacement.
Brake Repairs / Replacement
Car Tune Up / Car Diagnostics
Electronic analysis, diagnosis and Car Tune Up of all systems and components in your vehicle.
Read More
Complete / General Auto Care
Service for Diesel emissions and repairs.
Exhaust / Muffler Systems
Top off fluids, Filter Replacement
Fuel Injection / Fuel System
Complete clean and inspection of fuel injection system.
Headlight Restoration / Repairs
Return your car, truck or SUV headlights to their original condition. Our headlight restoration service is designed to get your lenses returned to their original shine. Clear and bright for the road ahead!
Heating / AC system repairs
Lighting / Auto Electrical
Lighting repairs, inspection and replacement. Including inspection of headlights, brake lights, and auto electrical diagnostic tests & repairs.
Read More
Manual / Automatic Transmission Repairs
Multi-point inspections are a premium inspection service we offer to ensure your overall vehicle health is in excellent shape.
Read More
Convenient service for Oil and Lube of your engine including preventative maintenance.
Read More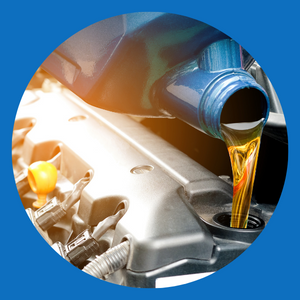 $5 OFF
Any Oil Change*
First Time Customer Offer
Expires: 12-31-2023
Valid on or before expiration date. Offer and terms subject to change at anytime.Cannot be combined with any other promotion.Not redeemable for cash.Valid most makes & models.Other restrictions may apply, ask for details. *Valid for first time customers only.
OFFICE USE ONLY: 2015FIRST
12-31-2023
Print
Preventative Vehicle Maintenance
As a dealer alternative we can perform certified factory recommended maintenance services.
Read More
Radiator Replacement / Repair
Smog Inspections / Emissions
Smog inspections and emissions testing in compliance with state guidelines.
Starting & Charging inspections, diagnostic and repairs.
Steering / Wheel Alignment